Best Artistic Website Templates & Tips for Your Website
Jun 29, 2016
An artist's website is the online platform where he or she gets to share his or her work with the rest. Through such a platform, he or she gets to share important information such as their past and current projects, upcoming tours and events, news about their career, launches and new releases, nominations and awards, charity ventures, promotions, and photos among other details.

A website is very important in any artist's life. They need it for success just like they need all the other things such as rehearsals for performances and studio sessions among other things. Most successful artists such as Kanye West, Drake, and Mariah Carey usually have well developed and functional websites. It is important to note that artists do not only include musicians and rappers but also people in other creative fields such as spoken word and rhyme performances, dance, designers, painters, sculptors, and poets among other creatives.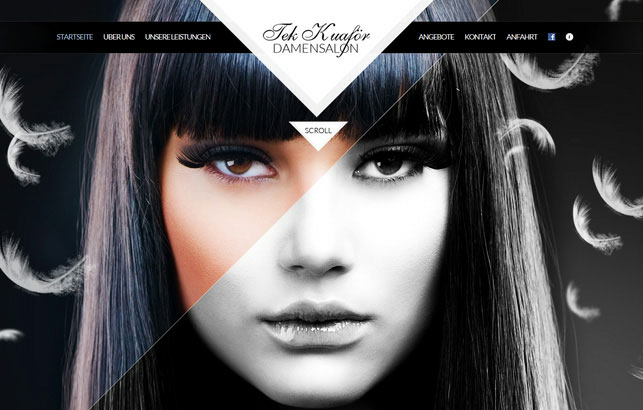 Artists require websites which portray their artistic and creative nature, they just cannot have any ordinary looking website. Their website is not only about them but also about their fans. Fans want to see something appealing when they visit their favorite artist's website. They want to feel a strong connection with him or her as they surf through his or her page. As a web designer who is tasked with designing a web page for an artist, you should aim to bring out a representation of him or her in every element of the website. StarWebSoft can help you do this.

Features needed in an artist website
Before going into how StarWebSoft can help you come up with a suitable website for an an artist, it is important to first of all understand some features that are needed in an artist website. These features are as described below:

1. An artistic element
An artist website needs to contain an artistic element. There should be one thing that clearly distinguishes it from other websites which contain information on subjects such as technology and scientific research among other things. When you look at a musician's website and an engineer's website, there should be something that tells you that the musician's website belongs to someone who is into arts even before you learn more about the website. An artistic element should be the first consideration of anyone who is embarking on creating a website for an artist.

2. Uniqueness
An artist website should also be unique. There should be something in it that makes it appear one of a kind. Uniqueness should be achieved through playing about with the layout and also moderating things like color, lighting, and form.

3. Responsiveness
An artist website should be very responsive. It should be easily accessible both on PC and mobile gadgets. This is because artists have many fans who wish to access their products and also to connect with them. Such fans can be easily turned away by an unresponsive website.

4. Visual appeal
A website for an artist needs to look visually appealing. It should have the right colors and also contain graphics such as photographs and illustrations.

Creating a website for an artist using StarWebSoft
StarWebSoft is an online framework that provides web designers with premade templates and themes. It eases the work of web designers in that they do not have to go through the complicated process of creating a website from scratch. With this web design framework, a few clicks is all you need in order to come up with a great looking and responsive website. Once you have registered with the site, you can choose a website template for artist from the wide collection available and set about creating the website.
You do not have to be a web designer in order to create a website using StarWebSoft's tools, you can use the platform even if you are just an individual artist who wants to build their own website. The website creation process at StarWebSoft is quite simple, you don't have to be a programmer in order to undertake it.

StarWebSoft offers free templates for every package you order. There are also premium templates which you can buy if you so wish. When you click on a particular template, you will see a description of what it is about as well as an explanation of how it works. You can also click on a demo to see how it really works. When you have previewed a particular template and feel satisfied with it, you can add it to your package and make your order.

Some examples of website templates for artists
1. Nava
Nava is a premium HTML template that has a tidy looking and modern interface. It is suitable for music and creative agencies as well as freelancers who need to showcase their work to the rest.

The main advantage of Nava is its high quality as well as the ability to moderate its color. Its coding is checked by StarWebSoft to ensure that it is safe. In addition to everything, its license is renewed freely every time and future upgrades are also free. The company takes averagely three days to install this $299 template for you.
2. Jukebox
This template is also offered at a cost of $299. It is a modern and efficient template which is ideal for musical bands and groups. Its safety is also guaranteed and license renewal and future upgrades are also absolutely free. It is delivered to you within three days when you order it.

3. W Studio
Like the other two templates, this template is also sold at $299. It is s portfolio template which suits artists or agencies and freelancers. The template is very versatile and is HTML coded. It also takes three days to be installed and is safe. License renewal and future upgrades are also free for its users.

4. Setup Folio
This is a HTML template that has a neat looking and modern design. It is ideal for agencies and creatives and for any organization, business, or individual that needs to showcase anything in a portfolio. The template goes for $299. It can also be upgraded in future free of charge and its license is also renewed freely every time.

5. theNext
This is a very modern template. It comes with 52 HTML pages but there is an option for a single page. It is bootstrap based and is very responsive. It works well on mobile gadgets such as mobile phones and tablets. It also works well on PCs and laptops. It is ideal for anyone in the creative field. Another important feature about it is that allows you to create demos in just a matter of a few minutes. The template is sold at $299 and is freely renewed and upgraded.
6. Maxim
This is a HTML5 template. It is one paged and is modern in terms of design. It is ideal for artists, creative agencies as well as businesses which are involved in any creative service or product. It provides an ideal portfolio through which artists and creatives can showcase their work. It goes for $299 and is freely renewed and upgraded.

7. Ogden
This is a multi styled HTML5 template. It is single paged and is modern looking and very responsive. It is ideal for anyone in the creative industry who wishes to set up a website. It goes for $299 and is freely renewed and upgraded.
8. Fluke
This is a very responsive theme with subtle but elegant details. It is ideal for creatives such as those into ceramics and beadwork. It gives you a large space on which to showcase your work and also allows you to describe them in text. It is a premium theme that goes for $299 and is renewed at no cost.
Conclustion
If you are seeking to find an ideal website template for artist as well as a suitable theme, look no further than StarWebSoft. It is your ideal partner for anything related to creating a stunning looking and responsive artist website. You will never go wrong by turning to StarWebSoft. You will get to have a website that both you and your fans will love. The website will serve to benefit you greatly in your career as an artist.
Reviewer
Review Date
Reviewed Item
Artistic Website Templates & Tips for Your Website
Author Rating





Hello! My name is
Kevin Pham
and I am Web Developer for more than 8 years now. In an attempt to find the right products for myself. So this
website
was born. You will be able to learn necessary factors to choose right products, compare products about digitals, computers, electronics, furnitures, cars, clothes, sporting and more..
Related Posts: