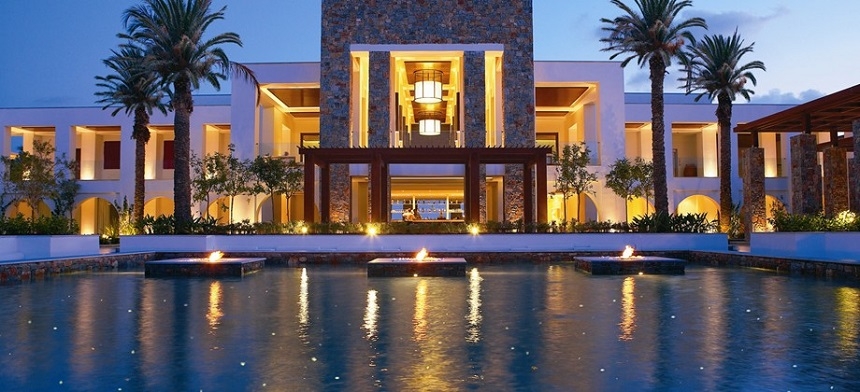 Great Hotel Website Design Tips for Your Website
Jun 28, 2016
As a luxury hotel, your website needs to be the best it can be. Other businesses can get away with a poorly designed website but not a luxury hotel. This is because such a website is visited by people from all over the world who are in search of accommodation facilities. The people are often the elite class who are searching for a safe, comfortable, and classy place to stay in. These people can be easily turned away by a poorly designed website as they may think that it is a replica of the services you offer.

Another reason why you need a high quality website as a luxury hotel is so as be at par with your competitors. Any mistake in the design of your website can cost you greatly as customers will be skipping your business and instead choosing to book for accommodation in hotels with impeccable online presence.

As a luxury hotel, StarWebSoft can help you come up with a great looking website and one that is easy to navigate. It will enable you arrange your services, about us, and gallery well, thereby ensuring that your website is appealing and accessible to visitors. All you need to do is to register with the company and then you will be able to start creating your ideal website. You can choose from the various free and premium templates and themes which the framework offers for the purpose of luxury hotel website design.

Luxury hotel website design
When designing a website for a luxury hotel, you need to take certain things into consideration. First of all, you should understand what the hotel is. Ask yourself questions such as what is the name of the hotel? Where is it situated? What does it have to offer? After getting all these questions right, make sure that those details are all shown on the website.
Secondly, you should have in mind the kind of audience the hotel wishes to attract through its website. Ask yourself who its target customers are and then try to come up with a website that appeals to such kind of customers.
Lastly, make sure that the website contains well displayed information about the hotel's services, accommodation, and menu among other details. You should above alk focus on giving visitors the right information and making the hotel appealing to them.
StarWebSoft offers a number of predesigned templates to help luxury hotel businesses set up new websites or improve their existing websites. Once you have registered with the online web design site, you can choose the hotel template and theme which appeals to you and then order them with whatever website package you are making an order for. You will then have to wait for about three days for the StarWebSoft staff to install the template and theme for you. Installation of the templates takes time as there are certain processes which need to be undertaken to ensure your website is optimized and responsive.
The templates offered by StarWebSoft for luxury hotel website design are quite safe. StarWebSoft conducts a thorough examination on each and everyone of them to ensure that they do not contain any undesirable codes. You therefore don't need to worry about the templates' safety and even quality.

Beautiful templates for luxury hotel websites
As a web design platform, StarWebSoft offers its clients a variety of templates which they can use to design websites for luxury hotels. These templates are available in free as well as paid versions. They are all licensed and are very modern and responsive. Here are some of the luxury hotel website templates offered by StarWebSoft:

1. Tonrex

This template has a visually appealing interface. It is a modern and responsive template which is based on a bootstrap framework. It has a serene, subtle, and relaxing appearance making it ideal for use as a luxury hotel and restaurant website template. It can be purchased any time at a cost of $299.

2. Fekra

This is a multipurpose HTML5 template. It is one paged and is parallax. It has an exquisite sort of beauty making it a very ideal choice of template for the construction of websites for luxury hotels and restaurants. It has a combination of modern and rustic look which enables it fit well with any kind of hotel regardless of its location and appearance. Fekra is offered at the price of $299.

3. Kaelar

Kaelar is a minimalist but great looking template. Because of its minimal details, it can be ideal if you wish to showcase your luxury hotel's inner decor. Its toned down appearance means that details such as photographs of your luxury suites, room furnishings, dining area, and cuisine will easily stand out thereby catching the attention of your website visitors. You can choose to use this soft but sophisticated template solely to showcase your interior decor and kitchen and dining services.

4. Accomodo

This is perhaps the best template you can ever choose for your website as a luxury hotel business. It is a modern template that is marketing oriented. It has attention grabbing features such as pop ups, badges, ribbons, and tooltips. It is also very much content oriented and focuses on making it easier for website visitors to find any information they might be looking for. It has an autocomplete enabled feature and also enables visitors to view locations without clicking on them through a quick map view feature. Aside for being responsive and user friendly, the template is also suitable for you as the site owner. It has front-end submission page and Admin pages which makes it easier for you to manage the contents of every page. With such a template, you can easily interact with and give feedback to all your customers who contact you for accommodation and hospitality details. Accomodo is offered at the price of $299.

5. Kirion

This is a HTML5 template that has a tidy looking interface and is very flexible and adaptable. It contains minimal details too and for this reason, it can be very ideal for showcasing your luxury hotel's interior. Its sleek and subtle interface blends in well with pictures of beverages as well as other dishes. You can use this modern template to display your dining area as well as the rooms and suites offered by your hotel. It has a calm ambience which can help you showcase your dining area as an inviting, spacious, and well organized area. The template is sold at a cost of $299.

6. Chairman
This is a modern and responsive HTML5 template. It is ideal for those who wish to have a neat and well organized website, it has a very tidy looking and subtle interface. It can be ideal for showcasing your luxury hotel's exterior because its minimal details cause less distractions to photographs of features such as building exterior and landscape. You can use it to display things such as swimming pools and pristine beaches. Its tidy and crisp fresh looking interface make it very ideal for doing so. You can buy this template at $299.
7. ZAP
This is a multi concept HTML5 theme. It is very adaptable and has a Slider Revolution feature. It is ideal for luxury hotel websites because it is responsive and is also mobile friendly. This means that visitors can still get to see and appreciate the beauty and allure of your luxury hotel even from mobile devices such as mobile phones and tablets. The theme also comes with an admin panel which allows you to manage the website as its owner. You can purchase this elegant theme any time at the price of $299.
8. HotStar
This is a HTML5 theme. It has a clean interface and can have up to 15 page variations. It is ideal for luxury hotel websites because of its clear and tidy interface. This helps portray an ambience of serenity to the website visitors. You can use it to showcase both the interior and the exterior of your luxury hotel. The theme goes for a price of $299.
Conclusion
Choosing to create your website with StarWebSoft also helps you save money. You have the option of going for a free template or a premium one. The premium templates are quite affordable, they fall within a price range of $50 and $350. This is not a too big amount to spend on web design considering that you will be benefitting immensely from the results of effective web design such as increased inbound traffic and increased customers.
You also will not have to spend any money on future upgrades and license renewals. After you have purchased a template at StarWebSoft, the company will renew your license every time without charging you any single cent. The same also applies to future upgrades, they are absolutely free. In addition to everything, the templates offered by StarWebSoft work well even in mobile gadgets. This will ensure that your website is friendly and easily navigable for mobile gadget users.
Reviewer
Review Date
Reviewed Item
Great Hotel Website Design Tips for Your Website
Author Rating





Hello! My name is
Kevin Pham
and I am Web Developer for more than 8 years now. In an attempt to find the right products for myself. So this
website
was born. You will be able to learn necessary factors to choose right products, compare products about digitals, computers, electronics, furnitures, cars, clothes, sporting and more..
Related Posts: